Power inverter (vehicle power supply) is a kind of convenient power converter that can convert DC12V direct current into AC220V alternating current which is the same as mains power for general electrical appliances. The power inverter is not only suitable for the vehicle system, as long as there is a DC12V power supply, the power inverter can be used to convert the DC12V to AC220V alternating current, which brings convenience to your life.
Power Inverters for Cars, SUVs and Vans
The 12V cigarette lighter in a car or truck can be used with a small portable inverter to provide power to charge phones, tablets, laptops, DVD players, light tools and other devices. Portable inverters are an excellent choice for family road trips. These mobile inverters provide one or two AC outlets, plus select models also have two USB charging ports. ATO's selection of compact portable inverters includes models up to 400W.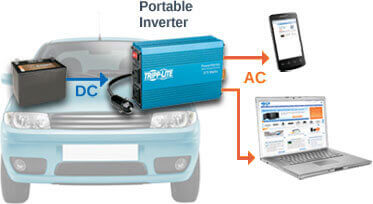 Power Inverters for RVs, Trucks & Boats
Don't leave the (electric) comforts of home behind when you're camping, boating or delivering goods over the road. For trucks, boats and recreational vehicles, a permanent-mount inverter/ charger hardwired directly to the battery bank lets you run computers, tablets, TVs, coffee makers, blenders and other plug-in necessities.
When an AC source like a generator or shore power is available, the inverter/charger passes power to your equipment and simultaneously charges the connected batteries. When disconnected from the power source, the inverter/charger automatically switches to battery power and your electronics and appliances continue to run uninterrupted. See our selection of inverter/chargers designed for RV and marine applications.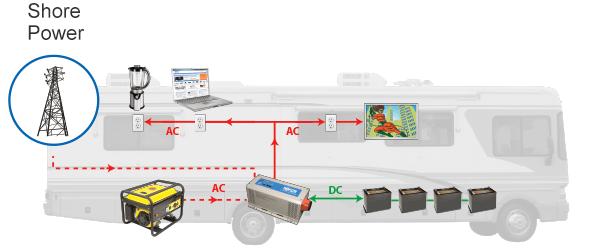 Power Inverters for Ambulances/ EMS Vehicles
Special medical-grade inverters provide safe and reliable mobile power for critical on-board ambulance/EMS equipment. Inverters used in medical vehicles should be UL 458 compliant. Tripp Lite offers an inverter with an integrated charging system, designed for installation in ambulances/EMS vehicles.